BASELoad, Inc & W-9 Corrections
Happy New Year!
2019 was a year of growth…
We Love our Clients!!!
To our fantastic BASELoad and W-9 Correction Clients, we say thank you for your continued partnership and support. We appreciate your business and look forward to serving your daily needs and additional projects you may have in the future. Now, to our new Clients, which a few has been listed below, thank you for the trust you placed in us to provide the best deliverables in the industry.
Dickinson Group LLC
Health EZ
MedPartners Administrative Services
Professional Benefit Administrators
SBMA Staff Benefits Management Administrators.
20th Anniversary -We were honored and thrilled to celebrate BASELoads 20th Anniversary! We couldn't have made it this far without you.
2019 Conferences
Our sales team was busy attending conferences, visiting with our current clients, meeting and telling the BASELoad story to new prospects, which we love to do ! Did we visit a city near you?
SIIA Conference – Charlotte, NC — EHUG Conference, Fort Lauderdale, FL
WLT Conference, Clearwater, FL — ECI User Group Conference, San Diego
71st Annual SAWEA Conference, Savannah, GA — SPBA Fall Meeting, Phoenix, AZ
SIIA National Conference, San Francisco, CA
Our Team Grew!
The Baseload team grew in 2019! We're excited for our new additions –
Jeremy Pixley, Data Quality Analyst
Amie Roddey, Senior Sales Executive
Andrea Jackson, Inside Sales Account Executive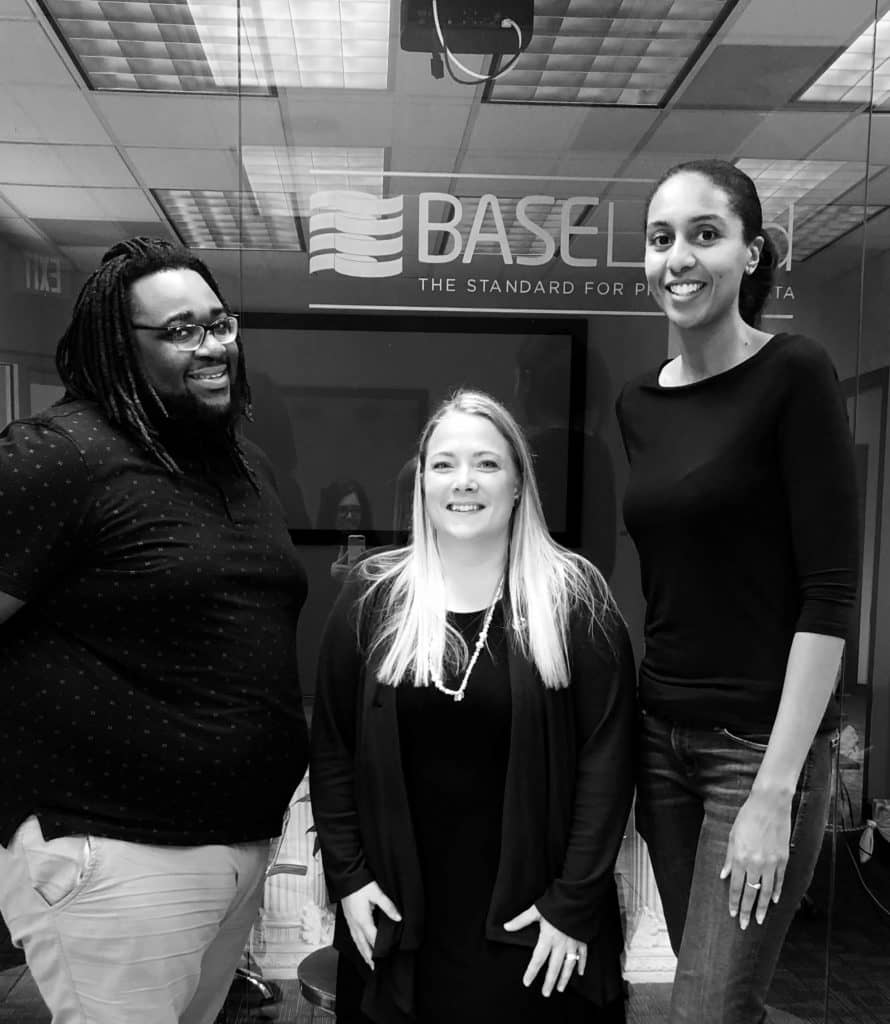 W-9 Corrections, a BASELoad company and the innovator of the 1099 Solution, had an amazing year. Through this service we are making the crazy, stressful tax season easier and simplistic. You Send It, We Fix It, You File It! We are proud to say that we have NEVER had a client receive a fine from the IRS.
Looking forward to 2020…
We are happy to announce that in 2020 we will be launching SureHit Now, for WLT users. Please stay tuned to our website and LinkedIn for the upcoming release date.
Upcoming Conferences
2020 is again the year of conferences! We are looking forward to seeing all current and potential Clients, and Vendor Friends at the upcoming user group and association conferences. Let us know which ones you will be attending; we would love to meet you there!
Here are a few we are attending- let's catch up!
HCAA Executive Forum, Las Vegas 2/24-2/26
Javelina/HealthPac Conference, Nashville, TN 3/29-3/31
EHUG "Ebix" Conference, Panama City Beach, FL 3/31-4/3
WLT Client Conference, Clearwater Beach, FL: 5/12-5/15
HCAA TPA Summit: 7/13-7/15
WCI 2020 Conference, Orlando, FL 8/16 – 8/19
SPBA Fall Meeting, Phenix, AZ: 9/16-9/18
40th Annual SIIA Conference & Expo, Orlando, FL 10/11-10/13
Want to learn more about BASELoad and W-9 Corrections and how we can help make 2020 a great year for you? Please check out our website, send us an email at info@baseload.com, or give us a call at 704-424-9889 and don't worry, a real person will assist you, not a machine.
Cheers to the New Year!